Dublin postcard.



Temple Bar pub
Cobblestone street at Temple Bar Dublin. Boston location setting in Far & Away movie with Tom Cruise.


Strandhill beach Co. Sligo.

Beach & coast at Strandhill, County Sligo, Irish postcard.
Irish farms & fields.

fields & Irish farmhouses in Kilfenora, The Burren, Co. Clare. Ireland postcard.


County Clare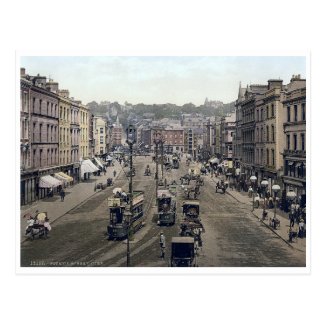 Patricks Street.
Cork city street scene c1900, horse trams & shops, antique Irish postcard.